Elliptix Certificate Factory
A Private Key Infrastructure as a Service (PKIaaS)
Order then get secured certificates from our certificate factory in an eye blink, within the best-of-breed security level.
Simple and efficient : one can make an order for a series of certificates just by sending webservice requests
Flexible : no engagement. Pay once when creating the first certificate format, then per certificate ordered and received !
Industrial level : the service presents an availabiltiy level of 99.9% and can manage volumes of thousands of certificates per order
Secured : VPN access + authentication with encrypted OpenID Connect token, comprehensive traceability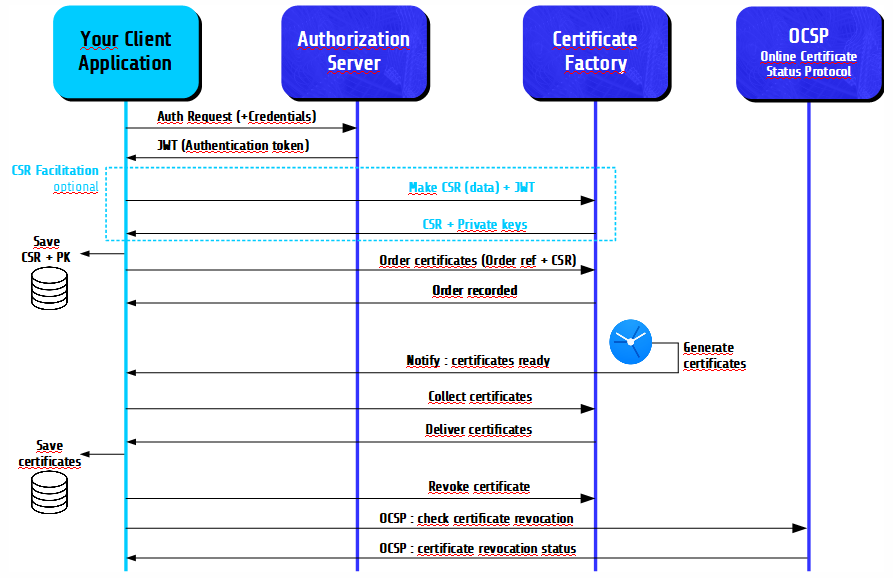 In this diagram, dark blue services are brought by the Elliptix cloud